DigiVac Policies | Warranty, Product of Origin, Shipping and Accessibility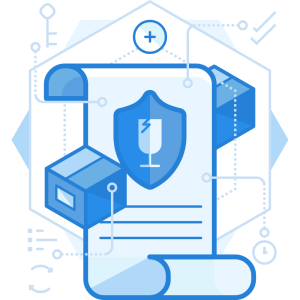 Warranty Information
Every gauge that leaves DigiVac is tested under actual vacuum and calibrated against a NIST standard. We warranty all gauges for workmanship and function for 1 year.* Each vacuum instrument has a serial number, which allows us to track the age of the gauge. Any Gauge and Sensor will be repaired and returned free of charge for any defects in workmanship or function during their 1 year warranty, FOB Morganville, NJ.
Any Gauge that becomes damaged (for example: tube contaminated, flashback or physical damaged) or Sensors with excessive contamination or physical damages (ex. twisting off a VGT tube) may be returned to DigiVac for repair at a time and materials rate. Please contact DigiVac with a request for Return and an RMA number will be issued. A decontamination form will also need to be filled out.
Customers are responsible for handling shipping charges to and from our facility in New Jersey.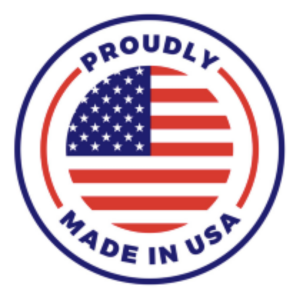 Product of Origin USA
All vacuum instruments and services that DIGIVAC sells are made in the US with minor non-US contributing parts content.
All manometers are purchased from U.S. companies and are assumed to have majority US content. 
Some accessories such as computers and printers are purchased from American companies that may have undisclosed international parts content.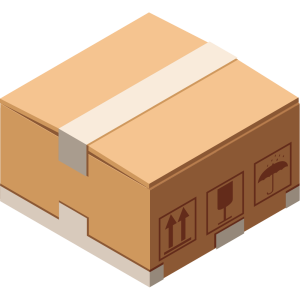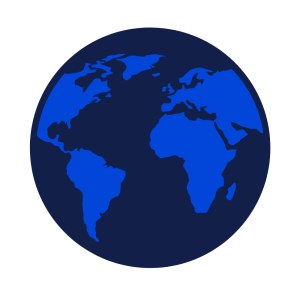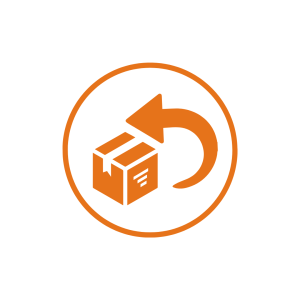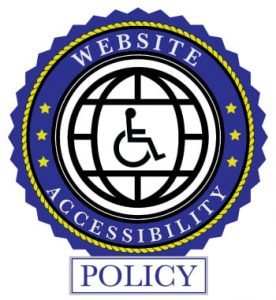 Shipping
All items posted on our web site will be shipped within 2 weeks of an order being placed, and most likely will ship the next day. In-Stock Items Orders with overnight shipping placed after 3pm Eastern will be filled the next day.
Overnight Policy for Web Orders: In-Stock product orders placed after 3pm eastern will be filled the next day.

Please feel free to call DigiVac for a status. Buyer pays shipping: FOB, Morgaville, NJ.
Shipping Method: UPS ground will be used unless otherwise specified. Overnight Policy for Web Orders: In-stock product orders placed after 3 PM EST will be filled the next business day.
DigiVac will not quote or sell to the following countries: United Arab Emirates (entire Middle East), Haiti, Cuba, Zaire, Burma, Belarus, Ivory Coast, North Korea, Peoples Republic of China, Rwanda, Somalia, Venezuela, Vietnam, Yemen & Zimbabwe.
DigiVac will not ship anything outside the U.S. unless that name and entity has been verified to not be on the consolidated screening list. DigiVac ships globally, but must verify customers outside of the USA. Contact us directly [email protected] or call 732-765-0900 for international sales.
Alternatively, you may fill out and submit our Export Verification Form.
Return Policy
Email your return request to [email protected] to receive authorization. DigiVac is not responsible for items returned without our permission. Upon approval, DigiVac will accept, for return or exchange, items that are in new condition, unopened and in original packaging, and free of damage within 15 days of initial purchase.  Returns made after 15 days are subject to a 20% restocking fee. Items must be in original packaging with proof of purchase for the return to be honored. Shipping and processing fees are at the customer's expense and are not refundable.
Restocking fees: returns made after 15 days are subject to a 20% restocking fee. 
Non-returnable products: 
 SPECIAL ORDERS: Non-stock and custom items are subject to an additional 10% maintenance fee to cover any incurred expenses including shipping, processing & office fees   
DigiVac Accessibility Statement 
DigiVac is committed to ensuring digital accessibility for people with disabilities. We are continually improving the user experience for everyone, and applying the relevant accessibility standards.
Measures to support accessibility
DigiVac takes the following measures to ensure accessibility of DigiVac:
Include accessibility throughout our internal policies.
Provide continual accessibility training for our staff.
Assign clear accessibility targets and responsibilities.
Include people with disabilities in our design personas
Conformance status
The Web Content Accessibility Guidelines (WCAG) defines requirements for designers and developers to improve accessibility for people with disabilities. It defines three levels of conformance: Level A, Level AA, and Level AAA. DigiVac is partially conformant with WCAG 2.1 level AA. Partially conformant means that some parts of the content do not fully conform to the accessibility standard.
Feedback
We welcome your feedback on the accessibility of DigiVac. Please let us know if you encounter accessibility barriers on DigiVac:
Phone: (732) 765 – 0900
E-mail: [email protected]
Visitor address: 1020 Campus Drive, Morganville, NJ 07751
Social media: @digivac
We try to respond to feedback within 2 business days.
Technical specifications
Accessibility of DigiVac relies on the following technologies to work with the particular combination of web browser and any assistive technologies or plugins installed on your computer:
These technologies are relied upon for conformance with the accessibility standards used.
Limitations and alternatives
Despite our best efforts to ensure accessibility of DigiVac, there may be some limitations. Below is a description of known limitations, and potential solutions. Please contact us if you observe an issue not listed below.
Known limitations for DigiVac:
Comments from users: Uploaded images may not have text alternatives because we cannot ensure the quality of contributions. We monitor user comments and typically repair issues within 2 business days. Please use the 'Contact Us' form in the website footer if you encounter an issue.
Assessment approach
DigiVac assessed the accessibility of DigiVac by the following approaches: