2020 Innovations in Vacuum Measurement and Control
Read about DigiVac's year end highlights in this blog and share some holiday cheer!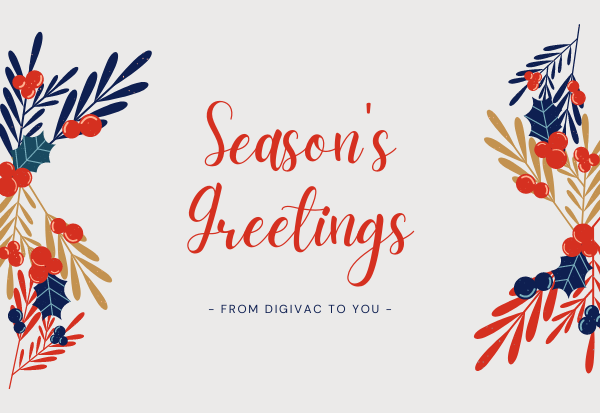 Greetings from DigiVac!
This has been a unique year for everyone, and an especially challenging one for many. In the holiday spirit, DigiVac would love to shed some light and positivity by sharing our most cheerful memories of the year.
DigiVac spent the year cooking up some exciting innovations to help make Vacuum Measurement and Control easier. By eliminating typical bottlenecks, our solutions have helped make our customers lives a bit less difficult.
Here are a few 2020 highlights:
Supported customers with remote monitoring solutions, including our vacuumnetwork.org AND our Vacuum Gauge App
Customized an innovative control solution that allowed for automated pump down control for a large research lab customer
New product categories are now available to our customers, including vacuum ovens, convectron sensors, chillers and cold traps
Revamped our website (digivac.com) to make it easier for customers to order and learn about the products they love
Honored with a PittCon Innovation Award for the CONCERTO, a new dual-valve module created in collaboration with Across International
Visit our website to learn about these innovative solutions!
Hoping your holidays are filled with love, family and happiness.
DigiVac Holiday Schedule: DigiVac will operate a half day on Thursday, Dec. 24 and will be closed through January 3, reopening on January 4.
Thank you for being our valued customers!